miyuki seed beads 8/0 - Czech coating matte labrador 4558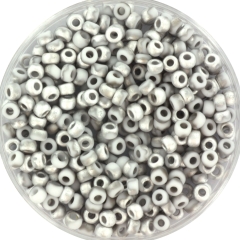 Productnumber

: KR-MISE08-4558

Colortype

: Czech coating

Shape

: round

Inside hole

: 1 mm

Length

: 2.1 mm

Width

: 3.1 mm
Miyuki is the brand name of the best quality seed beads, made in Japan. They come in different sizes and shapes and can be used for weaving, stringing, crocheting, knotting, embroidery, 3D cards and much more.

The big advantage of Miyuki is the very good quality and the fact that all beads have exactly the same shape and size. This always gives a very beautiful result and Miyuki offers a lot of different colors, which give endless combinations to create.

When you see 8/0, then the number 8 means the amount of beads that fit in one inch. This means the lower the number, the larger the bead is.

To make things more clear, we divided the seed beads into the following groups: extra small, small, medium, large and extra large. The 8/0 seed beads are then medium and measure 2,1 mm in length and 3,1 mm in height.


Colortype Czech coating
Czech coating is a beautiful and varied color type, which is added to the Miyuki beads in the Czech Republic. A spotty coating in glossy or matte has been added in various ways, sometimes also with a slightly different colored side of the bead. Because this color was added to the base color later, it can disappear more quickly when it comes into contact with the skin or there is friction.


Extra pictures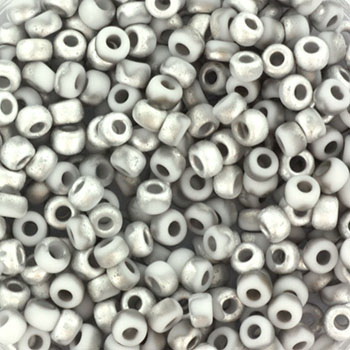 Same color but other shapes
Colormatch kleuren die dichtbij komen
1
Alternatieve kralen in zelfde kleur en kleurtype
Alternatieve kralen in kleurtype Czech coating (6)
Products from same serie ( 34 )