miyuki seed beads 11/0 2cut - 24kt gold plated 191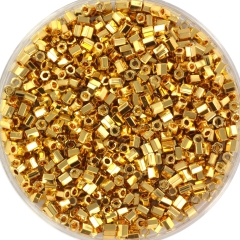 Description
Miyuki is the brand name of the best quality among the seed beads. They can be used for weaving, stringing, embroidery or 3D cards.

These seed beads are the hex cut type, which means the sides are flattened and therefore have 6 sides. This makes these beads sparkle extra and gives an extra effect in creations.

The advantage of Miyuki beads are very consistent and of the highest quality possible. All beads have exactly the same size. Especially with special patterns, the result is much better with good, even beads than with beads whose size varies. Furthermore, Miyuki has many different colors, making many color combinations possible. There are also many different color types, for example silverlined (transparent with silver core), transparent, transparent with AB gloss, matte, metallic matte, etc. The color type is stated in the article name, in addition the English-language color name is stated.


Extra pictures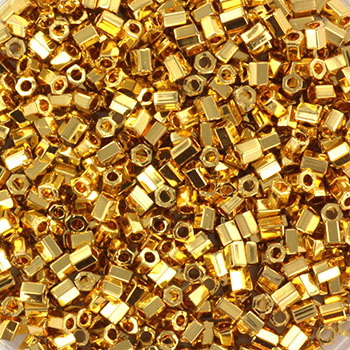 Same color but other shapes
Alternatieve kralen in kleurtype plated (1)